St. Pauls Mar Thoma Syrian Church - Vashi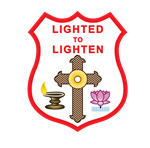 Worship Schedule
1st Sunday 9:00am Holy Communion Service in Malayalam

2nd Sunday 9:00am: Holy Communion Service in English

3rd Sunday 9:00am: Holy Communion Service in Malayalam

4th Sunday 9:00am: Holy Communion Service in Malayalam

5th Sunday 9:00am: Divine Service in Malayalam


There will be Birthday and Wedding Anniversary thanksgiving prayers during the Holy Communion Service and special thanksgiving prayer on first sundays.
Organisations Programme
Sunday School, every Sunday at 7.30PM.

Yuvajana Sakhyam, every Sunday after Service.

Sevika Sangham, as per bulletin.

Senior Citizen Fellowship, every 1st Tuesday at 5.00PM.

Choir Practice, every Saturday at 7.30PM.

Edavaka Mission Meeting, as per Bulletin

Fasting Prayer, every Friday at 10.30AM at Church.