St. Pauls Mar Thoma Syrian Church - Vashi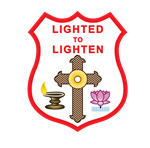 Sunday School
Let the children come to me and do not hinder them, for the Kingdom of God belongs to such as these. - Matthew 19:14

Along with the Parish, our Sunday school is also about to celebrate 30 years of its existence. Our S/S was started in 1988, with 6 teachers & 30 students and with Dr. (Miss) Grace Mathews as the 1st Headmistress. Prior to this, the children attended Bible Classes at the nearby churches like Alliance Church (Sector 8, Vashi) and at the residence of our members. Thereafter, Mr. Enos P Mathai, Mrs. Sosamma Abraham & Mr. A. J. Abraham, Mr. K.K. George & Mrs Susan George were the HMs till March 2008. Mr. T. J .Jacob continues as HM since 1st April 2008.

For the convenience of students, classes were initially held at 6 units: Panvel, Kharghar, CBD, Nerul, Vashi, & Airoli, under the Vashi Sunday School, which was registered with MT Sunday School Samajam, Tiruvalla.

S/S children started taking part in Christmas Carol singing since 1996 under the guidance and training of Mr. Kuruvilla George. Over the years, S/S choir has become an integral part of the Christmas Carols. Every year SS Children sing at least 3 christmas songs.

Panvel S/S was started in 2005 with 11 teachers & 67 students, with Mr. Santosh Varghese as HM. Nerul S/S was started in Feb 2005 and got registered with S/S Samajam on 26/4/2005, with 8 Teachers & 60 students, with Mr. P M Samuel as 1st HM. Kharghar S/S started on 1st January 2010, and got registered with Samajam on 9th September 2010, with 5 Teachers & 11 Students, with Mrs. Jessy Jacob as 1st HM.

With the merger of CBD &Airoli units with the Vashi unit in January 2010 & January 2018 respectively, our S/S has now got only 1 units(Vashi). Present strength is 94 students & 15 teachers.

Our S/S was the first in Navi- mumbai Centre to start Yuva vakuppu classes, in 2008, for students in the age group of 18-20 years, with 5students in the 1st batch. This was done at the initiative of Mr. T. J. Jacob, who was also the Navi Mumbai Centre Secretary of that period . Our students regularly attend the S/S Annual Camp (arranged by Centre) & Diocesan Teenagers Conference, along with our teachers. Maximum participation is from our s/s, every year.

Every year, our students & teachers appear for the Annual Exams / Birudh Exam & Teachers Exam respectively and get prizes from Samajam. Many of our students & teachers have stood top at Samajam & Diocese levels, in the Birudh / Teachers Exams. Our teachers regularly attend the Teachers training programmes arranged by Centre & Diocesan S/S. Half yearly Exams are also conducted every year.

We bagged the overall championship at the Centre level Talent Competitions for 2 consecutive years since the formation of Navi Mumbai Centre S/S in 2008. Also participate at Diocesan level competitions and bag prizes. Our S/S bagged the Overall Championship in the 1st ever Teachers Talent competitions, held in 2010, organized by Navi Mumbai Centre MTSS.

Our youths attend VBS leaders training every year and are deputed as leaders to various parishes in our Diocese as well as to the Middle East region.

S/S takes the lead in conducting VBS of our church, during the Diwali vacation, every year. Directors (Achens / leaders) from SS Samajam / Diocesan SS are giving leadership. 2 Buses are arranged for the children. Around 95 students attend VBS. VBS convenor coordinates all the activities related to VBS for that particular year. Every year, we are blessed with the presence of our Diocesan Episcopa, who spends time with our VBS children.

Malayalam Classes are being conducted at church, during Summer holidays. Many of our children make use of this class. S/S choir takes part in the Christmas Carols.

We have been sponsoring 2 students of Navjeevan centre for the last few years. PTA is also functioning, which meets once in a year to discuss various issues. A Teachers Prayer meeting is being conducted. In order to encourage children to maintain punctuality, an Early Bird Prize is also given to the student who comes to S/S earlier on maximum Sundays.

Mr. A. J. Abraham who was S/S Inspector since 2007, retired from active S/S activities on 1st February 2014, on attaining the age of 70 years. Mr. T. J. Jacob was Navi Mumbai centre S/S Secretary since its formation in 2008 upto 2015.March 31st.and was also the Diocesan rep during the period. Mr. Anil Mathews &Mr. Abraham Thomas served as Centre S/S treasurers during the period 2009- 2015 & 2015-18 respectively. . Mrs. Beena Koshy served as Centre Joint Secretary from 2015-2018.

During 2018-19, S/S has donated Rs.75, 000/- towards Cancer Centre Santhwanam at Nerul, through food denial by children & teachers during Big Lent season. Also Rs.25,000/- was donated towards the treatment of a 3 year old kid.

Food Carnivals are also arranged as Fund raising programme, every year.

Our S/s continues to be one of the most vibrant organizations of our church, under the able leadership of Rev. Gigy Thomas. Susan Kochamma is S/S teacher since 2015 May. The present office bearers, other than HM are: Dr .Susan Philip (V.President) , Mrs.Annie Ajay (Secretary) & Mrs. Ruby T Daniel(Treasurer).