St. Pauls Mar Thoma Syrian Church - Vashi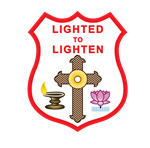 Christmas Carol
For God so loved the world that he gave his one and only Son, that whoever believes in him shall not perish but have eternal life. For God did not send his Son into the world to condemn the world, but to save the world through him. - John 3:16-17

Carol service was organized under the leadership of the Choir at church. The programme titled "Sing unto God" began at 6.30 p.m. on Sunday, 16th December 2018 and our Vicar, Rev. Gigy Thomas presided over the function.

This year too we have celebrated the Christmas carol program based on the concept of "Hello to neighbour". Friends of our members and people from neighboring Hsg societies of church were invited to participate in the carol program.

Rev. Thomas K Mathew, Vicar MTC, Thane, was the chief guest and gave the Christmas message. Our Diocesan Bishop, Mar Theodosius Episcopa, graced the occasion. Junior Choir and Sunday school children presented melodious Christmas Carols.